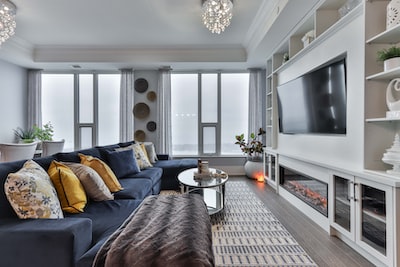 Real estate investing is a complex game, and making one misstep can cost you dearly. However, with the right knowledge, you can be successful in this venture. Here are some tips to help you get started.
Marketing is the key to success in real estate investing. You need to generate leads in order to find the best deals on properties. Therefore, if your investment plan isn't working out, take a closer look at your marketing strategy to see what can be improved.
Do not purchase a property without having it inspected by a professional. Some sellers may try to cover up issues with the property, so it is important to have someone who is neutral look at it. Insist on a neutral inspector or have someone you trust to inspect the property for you.
Keep up to date with tax laws and regulations. Tax laws are constantly changing, so it is important to stay informed. A tax specialist can help you understand the implications of investing in real estate.
Hire a reliable contractor to work with. You don't want to waste your time with someone who does not understand your vision. Find someone with whom you can communicate effectively.
Research the neighborhood before investing in a property. Neighborhoods that are desirable will always hold their value, whereas shaky ones can be risky. Location is still a major factor in determining a property's value, even more so than the property itself.
Don't settle for the first property you come across. You may be able to get a better deal if you look hard enough. Don't let yourself get into a bad deal because you didn't take the time to do your research.
One of the best investments you can make is to purchase a one bedroom condo and rent it out. These properties are desirable to many types of tenants, from young singles to divorced middle-agers to older widows. Plus, they are the easiest properties to manage.
Finally, remember that knowledge is power when it comes to real estate investing. The more you learn, the better decisions you will make. Make sure to stay up to date with the latest information, and always plan ahead.