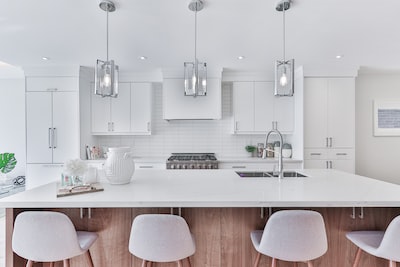 Investing in real estate can be a great way to build wealth and financial security, but it can be intimidating if you don't have the right information. At Oakstrand Realty, we understand the importance of providing our clients with the resources and knowledge they need to make informed decisions about their investments. That's why we're here to answer all your questions about real estate investing.
It's important to understand that investing in real estate is not just about the numbers. It's also important to factor in the cost of marketing, closing costs, legal fees, and other costs associated with your investment. Don't be afraid to spend money on marketing - it can be a great way to build your portfolio and increase your ROI.
When selecting properties to invest in, it's important to look at the neighborhood as a whole. Good neighborhoods will always hold value, while more depressed areas may not yield as great a return. Location is key, so take the time to research the area and make sure it's the right fit for your investment.
It's also important to keep your emotions in check when investing in real estate. Don't let yourself become attached to a particular property or location - instead, focus on the facts and make decisions based on what will be the most profitable for you in the long run. Shop around for the best deals, and don't be afraid to walk away if the numbers don't make sense.
Real estate investing is a long-term game, and it's important to have realistic expectations when you enter the market. Break your goals down into smaller, short-term objectives and work toward them every day. With patience and hard work, you can unlock your path to success.
At Oakstrand Realty, we are committed to helping our clients reach their real estate investing goals. We provide the resources and guidance you need to make the most of your investments and build a portfolio that will stand the test of time. Contact us today to learn more about how we can help you achieve real estate success.