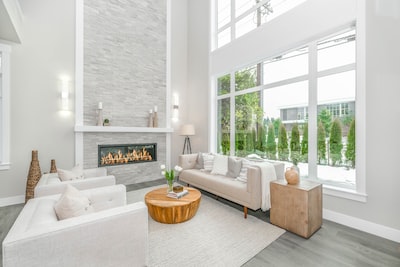 Real estate investing can be a lucrative endeavor, but it's important to make smart and calculated moves to avoid costly mistakes. With the right advice and preparation, you can set yourself up for success in the real estate market. Here are some tips to get you started.
Before you begin investing, create a game plan that outlines your goals and how you plan to achieve them. Consider how much time and money you can dedicate to the project, and decide if the potential rewards are worth the investment. Once you have a plan in place, meet with the necessary parties to discuss the details.
Marketing is essential to any successful real estate investment. Without strong leads, you won't find good deals on properties. If something isn't working in your investment plan, take a look at your marketing strategy to see what can be adjusted.
When investing in real estate, make sure to factor in the cost of repairs and renovations. You don't want to blow your budget on a property only to find out that you can't afford to make the necessary repairs.
It's important to remain objective when investing in real estate. Don't let emotions get in the way of making smart decisions. Focus on renovating the property and increasing its value to maximize your profits.
When considering a property, think from the perspective of the potential tenant. How quickly can it be rented? How high will the profits be? These are all important questions to answer before making a purchase.
Property values can go up and down, so don't assume that an increase in value is guaranteed. It's safer to invest in properties that are already generating an income. You can then increase your profits with any property value appreciation.
Before investing in a property, research the neighborhood to make sure it has all the amenities you need. You don't want to move to an area that is far away from stores and schools. This could mean higher transportation costs and less convenience.
If you're purchasing a rental property, ask to see the seller's Schedule E tax form. This document will provide you with an accurate estimate of the property's potential cash flow. Analyze the numbers to determine if the property is a worthwhile investment.
Consider hiring a property management company. This will help you save time and money, as they will handle tenant screenings, repairs, and other responsibilities. This will give you more time to focus on finding other properties to invest in.
Real estate investing can be a great way to make money, but it's important to arm yourself with the right knowledge and information before getting started. With these tips, you'll be well on your way to success in the real estate market.