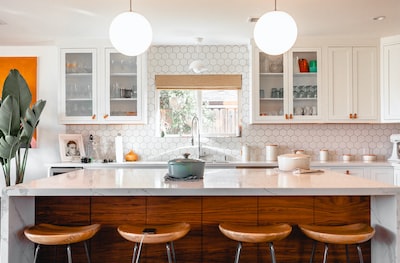 Selling your home can be an intimidating and long process, but it doesn't have to be! With the right preparation and understanding of the process, you can make selling your home a breeze. Oakstrand Realty has compiled a few tips that will help you get the most out of your home sale.
If you own a specialized piece of property such as multi-family or rural land, it's important to hire a Realtor who specializes in the sale of that type of property. A Realtor who is experienced in that specific type of sale will be able to provide more success than a Realtor who is not as familiar with the process.
When you are having an open house, it's best to let the real estate agent handle it while you are away. Trying to sell your home to potential buyers while they are walking through it can be a huge turn off and can be detrimental to the sale. Instead, take the day to go shopping or run errands.
Before listing your home for sale, make sure to eliminate any pet odors or stains. Pet odor can be a major deterrent for potential buyers. To help eliminate odors, mix one part hydrogen peroxide (from a drugstore) with three parts water in a spray bottle and spray the affected areas. This will help get rid of pet odors and many stains.
When you are showing your home to potential buyers, be sure to de-clutter prior to inviting them in. Pack away all the small items that you do not feel reflect a welcoming space. You want to make your home look open and spacious for buyers.
To make your home sell faster, focus on making improvements to the bathrooms. In a soft market, buyers are looking for an attractive bathroom with updated features. Consider tiling the floor and replacing the bath tub. There are kits that you can purchase to help you do each of these things.
Focus on increasing storage space as a way to make your home sell faster. Buyers are typically looking for a sufficient amount of storage space, and in a pre-owned home that can be hard to come by. Consider adding shelving to closets or placing an island in your kitchen.
When pricing your home, be sure to take into account the current market. If your home has been on the market for a long time with little interest, chances are your asking price is too high. Research can be helpful, but it's important to remember that what research says your home is worth is meaningless if no buyer will pay that price.
If a neighbor suffers foreclosure, this can damage the value of your property. Foreclosed properties often deteriorate over time, and this ramshackle look can deflate your property value. Talk to your neighbors and work out a schedule for maintaining and cleaning up foreclosed properties. This will at least contribute to the look and function of the property and will help the neighborhood values remain high.
Selling your home doesn't have to be a stressful process. With the right preparation and understanding of the process, you can make selling your home a breeze. Oakstrand Realty is here to help you every step of the way.