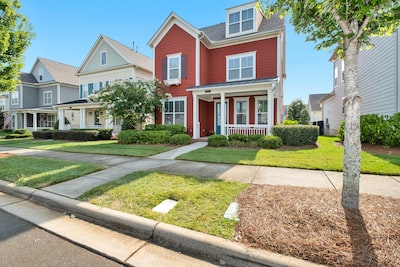 Selling a home is no small feat. It requires knowledge, skill, and understanding to get the job done right. As a non-agent, the process can be overwhelming and intimidating. However, with the right information and advice, you can ensure a successful sale. Here are some tips from Oakstrand Realty to help you get the most out of your real estate sale.
When it comes to setting the sales price of your home, choose wisely. If you set the price too high, you risk turning off potential buyers. You can't undo the damage once it's done, and buyers will remember what you originally asked. To make a good impression, spruce up your home's curb appeal. Repair your driveway and tidy your lawn, as these are the first and last things buyers will see when they come to your house.
To make your home stand out, consider engaging in a bidding war. Set a competitive price for your neighborhood and watch the offers come in. This will drive up the price of your home, and you'll come out the winner. When it comes to pricing, look at what similar homes have sold for rather than what's currently on the market. This will give you a better idea of what to expect and help you avoid problems during the sale process.
Take advantage of all the resources available to you, including the internet. List your home on websites and use traditional printed fliers and newspaper listings. Don't be afraid to speak up for yourself if you feel your real estate agent isn't giving your home the attention it deserves. Remember, they're working for you and should be responsive to your needs.
Finally, creating a unified decor scheme will make your home stand out and help you get the most out of your sale. When each room has a clear theme, potential buyers will be impressed with the beauty of your house and may even be willing to offer more money for it.
With these tips from Oakstrand Realty, you can make sure your real estate sale is a success. Good luck!