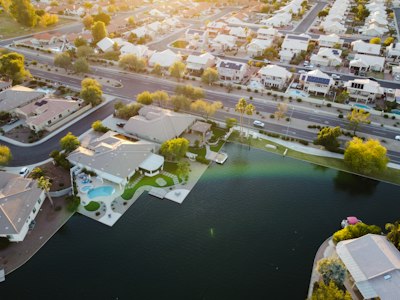 Buying a home can be a daunting process, especially in the current real estate market. With so many foreclosure homes on the market, it can be difficult to know where to start. To help you navigate the process, Oakstrand Realty has compiled a list of tips to help you make the most of your first home purchase.
For those with a large sum of cash to invest, foreclosure homes can be an attractive option. By purchasing these properties at auction, buyers can get a home for a fraction of the price that can then be renovated and flipped for a profit or put on the rental market.
Before making a move to a new city or area, it is important to visit the area first. Speak to residents to get a better understanding of the job market and school district. Make sure to move to an area that will open up new career possibilities for you and your family.
When touring homes, it is important not to get distracted by the furnishings. Remember that you are buying a home for its structure, layout, and design, not for the decor. Try to look past the furniture when viewing a home.
Hiring a realtor can be extremely beneficial when searching for a new home. They can arrange showings, track the properties you have already seen, and find homes that have the features you are looking for. This will save you a great deal of time and effort.
When choosing a realtor, make sure to find someone you are comfortable working with. Personality is a big factor in any relationship, and finding the one that matches up with yours will make the process much easier and less stressful.
When buying a home, make sure to have a professional check that any additions to the house are up to code. If they are not, you may be held responsible for bringing them up to code. This is especially common in low-income areas.
When selling and buying a home at the same time, make sure to sell your old house before buying the new one. Trying to coordinate the two sales can be difficult and, if unsuccessful, you may be stuck with two mortgages.
When it comes to real estate, one tip to keep in mind is to be sure to thoroughly check any additions that were done to the house to ensure that they are up to code. This is important in order to avoid having to bring any additions up to code yourself.
Buying a home can be an intimidating process, but with the right knowledge and preparation, it can be a successful and rewarding experience. By following the tips above, you can make sure that you are always buying the best real estate and making a smart investment.