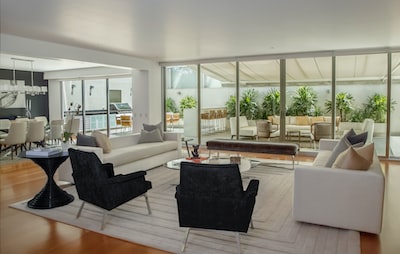 Making a new home purchase is a big decision and it is important to be well-informed before doing so. Knowing the details of the home buying process can make a world of difference between having a good or bad experience. The following tips can help ensure you make the right decision when buying a home.
For buyers who have lost their home to foreclosure, keep your dream alive. There may have been many reasons for losing the home such as job loss. Remember that someday you will own a home again and places like Fannie Mae and Freddie Mac can help you achieve that dream. Just make sure to start saving now, as you may need a higher down payment.
When you are going to buy a home, you may get into bidding wars with other people who want the same home. To ensure you make the right decision, research the prices of other homes in the area. That way you have an idea of what things are going for and if the home is underpriced. This can help you decide if you want to bid or look elsewhere.
Be sure to test for radon when buying a home. If the level is above 4, the seller should put in a radon mitigation system. As the buyer, you can require this mitigation as a condition of purchasing the house. Radon exposure can cause lung cancer, so it's definitely worth getting under control before you buy a house.
The advertised price of a home is just a starting point. Negotiate until you find a price that you are both comfortable with.
Do your own research on prices and how much homes in your area are actually selling for. Depend on your real estate agent for advice, but don't rely on them to get the best price. You could potentially save yourself a lot of money just by spending some time doing a little research and you could also get a really great deal on your dream property.
Even if you don't have children that go to school, it is still an excellent idea to buy property that is located in an area that has a good school district. This is because it will make your property more attractive to future potential buyers who have or want children.
When you are looking for a new home, make sure that the home has quite a bit of storage space. This would include closets in the bedrooms and other storage areas for other things. It is always nice to have plenty of room for storage because then it helps you keep your home looking nice and organized instead of looking cluttered.
By following these tips, you can ensure that you make the right decision when buying a home and have a pleasant experience.