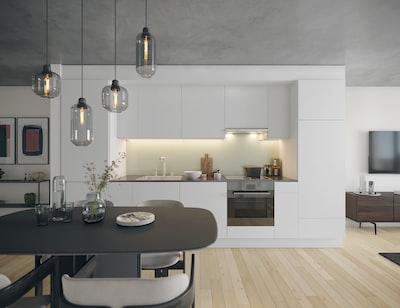 Buying a home can be a daunting task, especially for first-time home buyers. Oakstrand Realty is here to provide you with some essential tips to make your home buying experience a smooth one.
Hiring a real estate agent is an important step in the home buying process. An experienced agent can help you find the right house, navigate the paperwork, and negotiate the best price for you.
Before you contact an agent, spend some time shopping for your home. Have an idea of what you are looking for and the price range that works for you. This will make your agent's job easier and help you narrow down your options.
It's important to get a home inspection done before you commit to buying a home. This will ensure that you don't end up buying something that will cost you a lot of money to repair.
When looking for a new home, pay attention to the neighborhood. Check for closed businesses, closed schools, or a large number of available rentals. This could point to a decline in the neighborhood.
If you're looking for a bargain, focus on sellers who are motivated to make a sale. Homeowners who need to sell quickly are often willing to drop their asking price.
When making an offer, respect the seller's priorities. They may not be willing to budge on price, but could be willing to help with closing costs or settle on a different closing date.
Check your credit score and history before applying for a mortgage. The higher your score, the better interest rate you will get on your home.
Follow these tips and you will be well on your way to finding the perfect home for you at the best price. Oakstrand Realty is here to help you every step of the way.