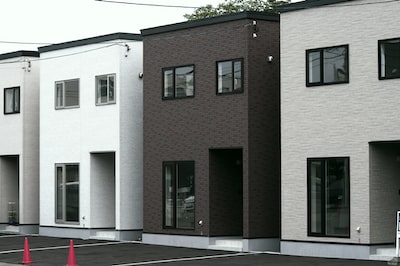 The real estate market offers an abundance of potential properties, but finding the right one can be tricky. To make the process easier, here are some valuable tips for prospective real estate buyers.
When selecting a real estate agent and home inspection professionals, it's important to exercise caution and do your research. Ask for referrals from people you trust, and take the time to verify qualifications and credentials. Purchasing a home is a significant financial commitment, so it's essential to enlist the help of experienced professionals.
Buying a property at auction can be a great way to get an excellent home for less than it's worth. It's a game that many investors play, so it can be difficult for the average homebuyer to win.
When viewing a potential property, don't focus too much on the décor. Things like paint colors can be changed after you purchase the house, so don't let them stop you from making an offer.
Veterans of the armed forces may be eligible for a VA loan. These loans offer no down payment options and the seller can pay all closing costs. Plus, another veteran can assume the loan when it's time to sell.
When making an offer on a house, add certain disclosures. The seller is aware of potential problems that you may not have noticed during your tour, so it's important to make sure they are disclosed before the sale.
When choosing a neighborhood to live in, research the local news. Pay attention to developments that could potentially affect the area, such as noise or traffic congestion.
If you don't absolutely love a house, don't buy it. The feeling you get when you walk into a home speaks volumes about whether it's the right fit for you. If you can't see yourself growing old in the home, it's time to move on.
For certain home buyers, purchasing a foreclosed home can be a great option. These homes are often sold as is, but they are also much cheaper. You can use the money saved to make any needed repairs.
With these tips, you can find quality, affordable real estate with ease. Good luck!