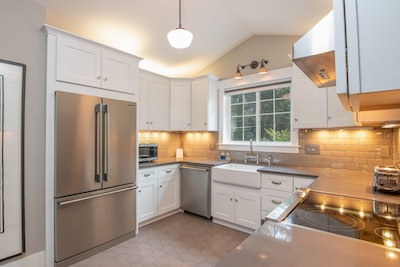 Buying real estate can be an exciting and intimidating venture. With so many things to consider- such as what type of real estate to buy, what type of payment plan to choose, and what to do to ensure the best deal- it can be difficult to know where to start. Oakstrand Realty is here to help make the process easier with our top tips for buying real estate.
If you are unable to obtain traditional financing for your real estate loan, you may want to consider a private money, or hard money loan. These loans typically have higher interest rates and are for shorter terms, but they can give you the capital you need for your purchase until traditional financing can be achieved.
When deciding what type of mortgage to get, consider a fifteen year fixed mortgage rather than a thirty year fixed. Although the monthly payments may be higher, over the course of thirty years you would end up paying many thousands of dollars more in interest on the thirty year mortgage.
It is important to know your credit score when buying a home. Keep an eye on your credit report to make sure that everything is accurate and that nothing unusual pops up. Even small discrepancies can cost you points and could potentially affect your ability to get a loan.
For those looking to make a profit, consider flipping a house. Buy a run-down home and fix it up to sell for a higher price. However, keep in mind that this process takes time, money and effort to do correctly.
When choosing a realtor, ask for information on sales from their brokerage or themselves over the last year. This will give you an idea of their experience and strengths in the real estate market.
To make money off real estate, look for thriving areas in a promising metropolis. You can buy a home there at a reasonable price and sell it years later once the prices on the local real estate market go up. Consider consulting a professional if you are unsure about investing.
Before you start looking for a home, get pre-qualified for your mortgage. A good lender will help steer you away from making a decision that you won't be able to afford. They will look at your income, debt, and the state of the market to recommend an appropriate amount to look for.
It is also a good idea to schedule a professional inspection before you buy a house. A professional inspector can find defects on the property that you wouldn't notice or can confirm that it is in good condition. The inspection report can also help you decide how much to offer for the property.
When purchasing a home, make sure to put down at least twenty percent of the house's selling price as your down payment. If you put down less than this amount, you will usually need to purchase private mortgage insurance (PMI). This fee is around half of a percent, which would be about $1000 a year on a $200,000 house.
With these tips, you should now feel better prepared to purchase real estate that is right for you at a lower cost. Oakstrand Realty is here to help you make the best decisions and find real estate that suits your needs and your budget.