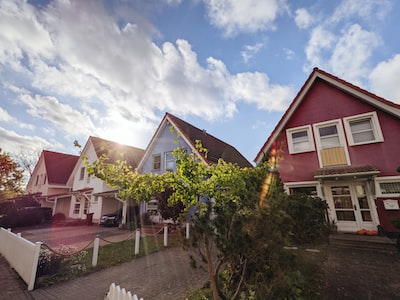 Buying real estate can be an intimidating process for many. It is important to be aware of the decisions that you make and the potential impacts they could have on your life for many years to come. The following tips can help make the process of buying a property a bit easier.
Before purchasing a property, it is important to perform a sex offender search in the area. Real estate agents are not required to disclose this information voluntarily, but they must answer honestly if directly asked. This is especially important for families with children. It is important to review the offense in detail, as not all offenders are necessarily dangerous.
Once you have found the right property, do not hesitate to make an offer. Many buyers spend too much time wondering if there might be something better or if they have made the right decisions. If you do not make a move on the right property, someone else may purchase it before you can.
It is important to get pre-approved for a loan before searching for a home. Pre-approval means that a lender has taken a look at your credit history and financial information and is prepared to offer you a loan. They will let you know exactly what you can afford and how much they are prepared to loan you. Pre-qualified simply means that you are qualified to go through the pre-approval process.
When working with a real estate agent, it is important to remember that they make money when a property changes hands. Be sure to make decisions that are best for you and do not let the agent change your mind. It is important to do your own research and be sure that you are making the right decisions.
Consider attending an auction to purchase a property. This is a great way to get a fabulous home for far less than what it is worth. It can be difficult for the average home buyer to win the auctions, as it is a game of sorts that many investors play.
When hiring an appraiser for your next investment property, make sure they are state certified and have five years minimum experience. This ensures that the appraiser is qualified, reputable, and will provide you with the most accurate information. Accurate information is invaluable when making buying decisions.
When looking for your first house, be picky! You want to be sure that you love the property before making a commitment. When you are buying something is when you are going to love it the most, so if you don't absolutely love the place, you're most likely not going to like it when you buy it.
There are many programs designed to help first time buyers. Check with your real estate agent to see what state or federal programs that you might qualify for. Some programs help with the down payment, while other programs reduce your interest rate, to help make it more affordable.
Take the time to do research about the area in which you are buying or selling a house. You can find the local income levels, unemployment rates and population numbers before deciding if this is a good place to move your family. It will help you learn a good bit about the neighborhood in which you are moving.
Navigating the Home Buying Process: Tips to Consider
Buying real estate can be a daunting process, but it does not have to be. By taking the