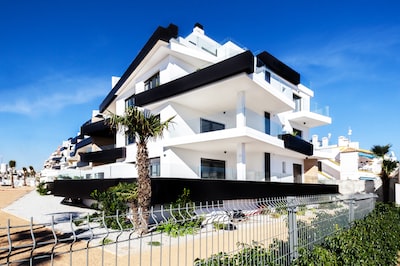 Real estate investments can be a great way to diversify your investment portfolio and have exposure to markets beyond stocks and bonds. However, there are certain rules and regulations that you must adhere to when investing in real estate. Read on to learn some tips to help you get started.
First, it is important to decide what type of real estate investment you would like to pursue. Do you prefer flipping properties or rehab projects? Each type of investment comes with its own set of challenges, so it is important to understand the differences before you begin.
It is also important to stay up to date on the latest tax laws and regulations. Tax laws are constantly changing, so it is essential to keep up with them. If you find that the tax situation is becoming too difficult to manage, consider consulting a tax advisor.
To ensure success in real estate investing, it is a good idea to invest in education. Making mistakes in this field can be costly, so it is important to understand the ins and outs of real estate investing.
When looking for properties to invest in, be sure to consider fixer-uppers. These properties can be cheaper, but keep in mind that they will require a lot of work to bring up to value. If the property only needs cosmetic upgrades, it can be a great investment. However, if there are major structural issues, it may not be worth the time and money.
It is also important to invest in properties in your local area. This way, you will be able to keep an eye on the property and know what is going on in the neighborhood. Additionally, it is a good idea to research any upcoming development plans for the area. This can help you make an informed decision on whether or not the property is worth investing in.
Finally, it is important to not dip into your savings to invest in real estate. Investing in real estate often means that you will have your money tied up for a while, so it is important to have enough liquid assets to cover your expenses. Remember that your money was earning interest in the bank, so try to look for investments that will bring in higher returns.
Investing in real estate can be a great way to diversify your portfolio and make money. Just be sure to do your research, understand the rules and regulations, and invest in education to ensure success.