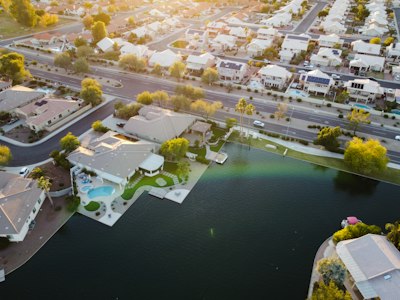 With the current economy making real estate a buyer's market, it's important to understand the best strategies for finding the perfect property at a price you can afford. This article provides advice on approaching the real estate market in a logical and informed manner.
Research is key when it comes to buying real estate. While online resources and general-interest material can provide a broad overview, it's important to understand the particular concerns of the local market you're buying or selling in. This will give you a better understanding of how prices are determined in the area.
When selecting a realtor, it's advisable to ask for referrals from friends and family. This ensures that you're getting an experienced professional who has a good reputation. Realtors are more likely to respond positively to referrals, since their reputation is the factor that put their name forward.
Before buying a home, it's important to understand the costs associated with the purchase. This includes getting an estimate of the value of your current home from a realtor, as well as exploring financing options from a bank. It's also wise to set aside a budget for repairs and renovations.
When buying a home in a new neighborhood, it's essential to research the area. This includes looking into crime rates from the local police department, reading the local newspaper, and visiting the local grocery store. This will give you a better understanding of the particularities of the area.
It's important to choose a home inspector carefully. It's best to get both professional and personal referrals from their other clients. This will give you an accurate idea of the condition of the home and any potential issues that may arise in the future.
It's also important to increase your credit score before applying for a loan. Your credit score will directly affect your A.P.R., which can have a major impact on the savings or losses of thousands of dollars. This includes checking for any errors on your credit report, as well as ensuring you don't have a high balance on any credit cards.
When it comes to paying property taxes and hazard insurance, you have two options. You can have the costs added to your monthly mortgage payment, or you can handle making the payments yourself. If you choose the latter, be sure to make the payments on time to avoid large sums of money due at once.
By following these tips, you can make the most of the current buyer's market and find the perfect property at a price you can afford. With the right approach, you can get what you want and enjoy the benefits of the current economy.