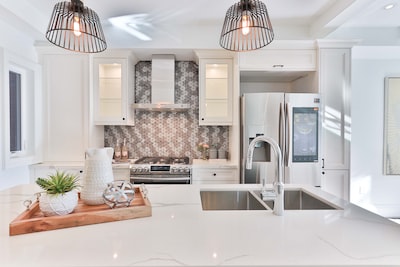 Purchasing real estate can be a daunting task, especially with the current market and property values that are constantly fluctuating. That's why it's important to arm yourself with the right knowledge and tips to ensure a successful real estate purchase. Here are some real estate tips that will save you money.
When you are looking to buy a home, it's important to know your credit score and keep an eye on your credit report. Errors or unpaid items on your report can affect your credit score and potentially lead to you being denied a loan. So make sure to check your credit report regularly.
You'll also need to find a competent real estate agent who can guide you through the process. A real estate agent is familiar with the local market and can help you get a fair price for the home you're interested in. Don't forget to consider your pets when you're evaluating a potential real estate purchase. Make sure your pet will be just as welcome in the new home as you are.
It's also important to consider the ease of travel when you're buying real estate. You don't want to end up with a long commute to work or to local shops. Make sure to research the local roads and how they may be affected by different weather conditions.
When you're buying real estate for cash, there are certain closing costs that can be eliminated. But there are two you should not skip: an appraisal to make sure the value is right and title insurance to make sure there are no hidden liens that can later become a problem.
Finally, if you're considering buying a condominium or a single family home, be aware that there are differences between the two. Condominiums have common walls and common areas that are jointly owned by all the condo owners in the community, whereas single family homes don't have this burden.
Doing your research and being informed is key when it comes to purchasing real estate. With the right knowledge and tips, you can feel confident in your real estate purchase and know that you are making the right decision.