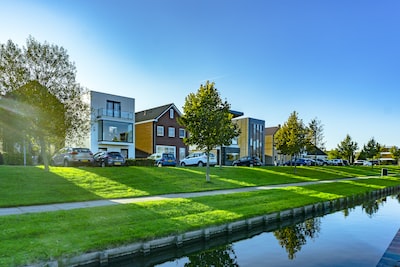 Real estate investing is one of the most popular forms of investing, but it can be risky if you don't know what you're doing. Whether you're a novice or experienced investor, it's important to keep these tips in mind to help you navigate the real estate market and become a successful investor.
First and foremost, never give up if you ever experience a setback with your plan and strategy. The real estate market is filled with many great and bad times, so make sure to stay strong if you hit a lull in your search. Persistence is the key to success when dealing with real estate.
It's also important to always be on time when you set up a meeting with a potential client. This will indicate that you mean business and will show no disrespect to your potential customer. Coming to a meeting late shows that you are unorganized and do not care about your customers, which will cause you to lose them.
Take the time to learn about real estate investing. You may want to spend some extra time on learning how to become a good investor, especially if this is something you plan on making money with. Quitting your bowling league, for example, might be something that has to happen in order for you to be successful.
Get an understanding of tax laws and recent changes. Tax laws are updated and amended regularly which means it is up to you to keep up with them. Sometimes the tax situation on a property can really up the hassle. When it seems to be getting to thick to manage, consider a tax advisor.
Try not to overextend yourself. Don't get overeager. Start small and work your way up. Don't just assume that you can spend a great deal and make that money back. That's an easy way to back yourself into a corner. Wait until your smaller investments can fund some of your more ambitious ones.
Hire a professional inspector to come out and see the property you're thinking of putting your money into. You may think that you can just look over the property on your own to find problems, but if you're not trained you may miss some things. When problems are found, you should make sure to get some money off of the property or have the owner fix it for you.
If you have an investment property, one of the most important things to have is an emergency fund for unexpected repairs or emergencies that might come up on the property. One way you can do this is by putting aside some of the monthly rental money you collect for this purpose.
Don't just go with the very first piece of property you come across when you're looking for real estate to put your money into. A lot of the time you will find that there are better deals if you look hard for them. You don't want to end up with something only to find a better deal after spending all your money on something else.
Before you buy investment property in a neighborhood, find out if the city has anything planned for the areas surrounding this neighborhood. For example, you would not want to buy in an area if the city proposed to turn an area into landfill. If there are positive improvements on the horizon, this may be a good investment.
By following these tips and doing your research, you'll be well on your way to becoming a