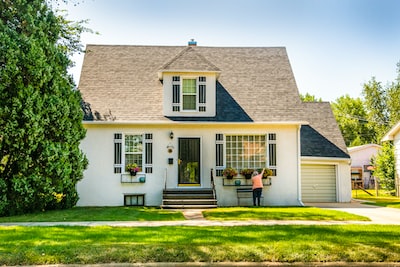 Are you considering investing in real estate? If so, it's important to do your research and know what you're getting into before you spend any money. Read on for some tips on getting started with real estate investing.
Marketing is key to success in real estate investing. You need to generate leads in order to find good deals on properties. Without leads, you won't be able to find the properties you're looking for, so make sure your marketing strategy is solid.
Get a feel for local property values. Knowing what mortgage and rental prices are in the area will help you determine how much a property is worth. This will help you make more informed decisions.
Seek out other investors and learn from them. There are many people who make a living from real estate investing. You might be able to find a local group that meets to discuss investing. If there isn't one in your area, search online for forums and communities. Learn as much as you can from your peers.
Location is an important factor in real estate investing. You can change many other factors. Avoid investing in properties that are in bad neighborhoods. Do your research and know what you're getting into.
Hire an accountant to help you understand and keep up with tax laws. Taxes are a complicated matter, and it's important to understand them. An accountant can help you navigate the tax laws and make sure you're not overpaying.
When negotiating a deal, it's important to listen more than you talk. You may be surprised to learn that people sometimes don't do themselves any favors when they negotiate. Listening carefully can help you discern the right way to get the deal you want.
Don't invest too much money in the beginning. Overextending yourself can lead to problems with your savings and prevent you from buying great properties in the future. Create a budget and stick to it.
Don't let your emotions get the best of you. Investing in real estate should be a business decision, not an emotional one. It's easy to get attached to a house or a location, but try to look at things objectively. Get the best deal you can without getting too attached.
These tips can help you get started in real estate investing. Do your research, create a plan, and be patient. With the right knowledge and strategy, you can be successful in real estate investing.