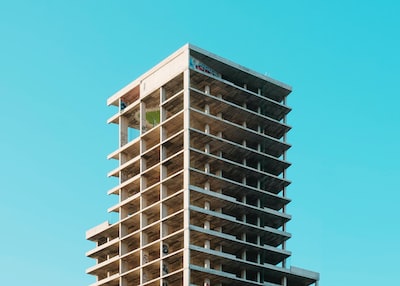 Making the decision to sell your home can be difficult. Coupled with the unpredictable nature of the real estate market, the process can often be lengthy and arduous for a home owner. Fortunately, Oakstrand Realty is here to provide you with beneficial tips that can help you sell your home quickly and maximize your overall profit.
A good way for real estate agents to drum up business is by mailing out marketing plans to expired listings. These are people whose property didn't sell and for one reason or another didn't re-sign up with their previous real estate agent. With a unique marketing plan package and by targeting selected expired listings agents can increase their listings by fifteen or twenty percent.
Your house should be a blank canvas. Just because you love brightly colored walls, a prospective buyer may not. If possible, prior to putting your house up for sale, paint the walls white or another neutral color. A buyer needs to be able to envision the house as their own, which is much easier to do when not faced with your favorite colors. Another plus to painting your walls white is it reflects the light, making the rooms look larger.
An important tip to remember with real estate is to not remain idle with your property if you are not entirely happy with it - especially when the market is down. This is important because it might be your best chance to move into a house or neighborhood that you have always desired. It may be worth the hit that you take on your lesser valued house.
If you are selling your house then you should make your property very accessible to potential buyers. Trying to find parking or finding the home hard to get into may make a potential buyer change their mind about taking a look at your property and look for something else.
If you are the owner of a cat and you are looking to sell your home, you should make sure to clean up any litter boxes in the home before having it shown. Potential buyers could be turned off by any pet smells, and pass on purchasing your house.
If your house will be open for realtors and prospective buyers, move large or unnecessary furniture into storage. Entertainment centers, sectional sofas, and over-sized tables can make a room appear cluttered and can give buyers the impression that the room is actually much smaller than it really is. For ideas, visit local model homes to determine the best placement for furniture and accent pieces.
When hiring a real estate appraiser you should ensure they are properly certified or licensed, and have at least three years experience appraising the type of property you need appraised. An appraiser may be certified to appraise your specific type of property, but may not have the experience with it that you need. If an inexperienced appraiser undervalues or overvalues your property, it can cost you time and money.
The first step in selling your house is to grab paper and pencil, and examine your home with a critical buyer's eye. Start at the curb, and note any repairs to be made or clutter to be cleared. Walk up to the entrance, and feel the first impression a buyer may feel when approaching your house. Make notes about anything you think might catch a prospective buyer's eye. Repeat the process with each room in your home.
By following these beneficial tips, you can ensure that you are