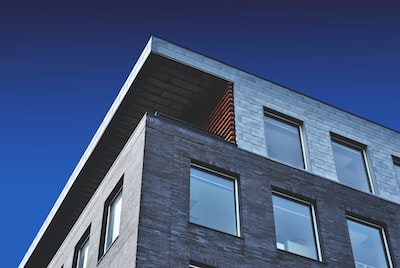 Buying a piece of real estate is an exciting goal that many people strive to achieve. While you may or may not already understand the process, everyone can benefit from having a few good tips to help make their next home purchase a success. This article is filled with useful advice and suggestions to make your real estate experience a positive one.
When searching for a new home, it is important to remember to take pictures of the properties you see. Keep the pictures in a folder, with notes stating what you like and dislike about the homes. This will help you remember each property so you can make an informed decision when it comes time to choose one.
To get a better understanding of the home you are buying, take time to talk to the previous owners. Ask them questions about all the repairs they have done. If there has not been a lot of repairs, find out if the house needs work, or if it is a relatively new house. If they have made many repairs, there may be something wrong with the house.
Doing research about the area in which you are buying or selling a house is an important part of the process. You can find out the local income levels, unemployment rates and population numbers before deciding if this is a good place to move your family. This information will help you learn a good bit about the neighborhood in which you are moving.
When it comes time to purchase the home, you will have to attend a closing meeting. This meeting will include you, the seller and the agents that are involved in the transaction. You will review the settlement sheet with the closing agent and he will answer any questions that you or the seller may have before it is final.
If you are taking out a mortgage to pay for your home, most lenders will require you to set up an escrow account. This account will hold the money from your monthly mortgage payment that is going to be used to pay the property taxes on your home. This is a way for the lender to be sure that the home will not be lost at an auction due to unpaid taxes!
When hiring a real estate agent, it is important to check out their history. A good realtor will provide you with the names and phone numbers of previous clients. Be sure to call them, and find out their experience with the realtor. A good question to ask is if they would list their home with the same agent in the future. If not, that may be a red flag.
Take time to consider the best time to view a house. While most people wait until the 'open house', normally on a Saturday or Sunday, you can actually request to see the house at any time. Choose a day in the middle of the week when the sellers aren't there. The realtor will be happy to show you the house, and this way you won't be looking at the same time as many other people. If you decide to make an offer on the house, you can be sure that you are the only one.
Making smart real estate decisions is key to having a positive experience. Utilizing the tips and suggestions provided in this article will help to ensure that you have a successful and profitable experience with your real estate purchase. With the right knowledge and preparation, you can make the right choices and find a great home for you and your family!