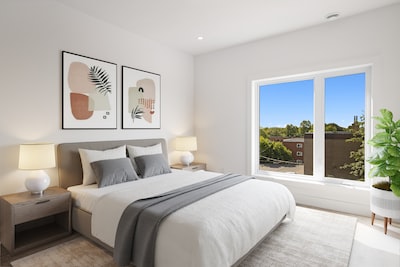 If you're interested in selling your home, it's important to understand the strategies that can give you the best results. Here are some tips to help you increase your selling power and get the most out of your real estate transaction.
When considering resale value, don't buy the largest property in the neighborhood. When determining market value, the values of the homes around yours are taken into consideration. If those houses are significantly smaller, they can drag down the value of your home. Buy a house that blends into the neighborhood. If you're looking for a larger house, look for a neighborhood where the property sizes are larger.
To find an agent to help you sell your home, carefully consider four or five agents you think would be a good fit. Take some time to research how actively they are marketing the properties they currently have listed. This will give you an indication of how hard they will work for you.
You may want to hire a professional appraiser to get an accurate number on the value of your home. This can be helpful if your home is unique in some way, if there has not been much real estate activity in the area recently, or if there are co-owners on the property.
Make your property accessible to potential buyers. If it's hard to find parking or if it's difficult to get into the house, buyers may be put off.
To get the best exposure for your property, consider using a real estate agent. Agents will list a home with the local Multiple Listing Service, which is seen by the entire network of real estate agents in the area. This gives you the advantage of having many agents working for you.
To make your home more appealing to buyers, simmer a teaspoon of vanilla and a small amount of water in a pan on the stove before a home showing. This will fill your home with a beautiful, sumptuous scent that will remind potential buyers of home.
When getting ready to list your home, make sure you take down all your personal information and get rid of some of the clutter. You want potential buyers to be focused on the house, not your photos and knickknacks.
Make sure all your faucets are in good working order and all your light bulbs are working. A dripping faucet or a dark room can be off-putting to potential buyers.
By following these tips, you can increase your selling power and make the most of your real estate transaction. With the right strategies, you can make a great deal of money from selling your home.