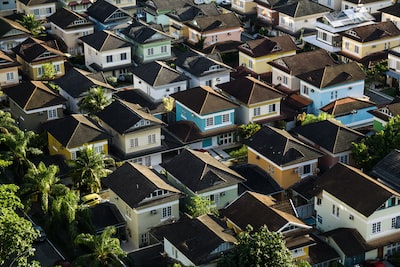 Selling real estate can be a complex process, but with the right strategies and knowledge, you can maximize your profit and make the process a success. Oakstrand Realty has put together some tips to help you get the most out of your real estate sale.
Hire a consultant to do an inspection of the property. A consultant can let you know what changes you can make to make your home more attractive to potential buyers. Sometimes just simple changes like the color of a paint or a change in the landscape can get your house off the market faster.
When renovating, pay attention to the area around you. Building a pool is a great improvement at any time. Building a pool, tennis court, guest house, and spa in an area filled with single family homes however may not be the best choice. If your house is significantly improved from the surrounding area you will have trouble selling when the time comes.
If you are trying to update your home for sell, don't forget about the front door. This is one of the first areas that people see when they are considering buying your home. Updating the doors and surrounding windows can make a significant change to the look of the home making it more attractive to prospective buyers.
Before listing your home for sale with a Realtor, you want to make sure all pet stains and odors are eradicated. Pet odor is a huge impediment when selling a home. Use a spray bottle with one part hydrogen peroxide (from a drugstore) and three parts water. Spray the affected areas and clean. This gets rid of pet odors and many stains.
Be sure to price your home to sell. Overpricing is a very risky move, that in many cases, does not pay off, especially during the fall. If your home is priced too high, the buyers that might be interested in buying it, will not even consider looking at it. A real estate agent can help you find the perfect listing price for your home.
Preparing the lawn is just as important as preparing the home when you are putting it on the market. Having a patchy lawn that looks uncared for, takes away from the home's curb appeal. This can also lead potential buyers to think that you have been lazy about the maintenance of the home as a whole.
To find an agent to help you sell your home you should take a careful look at the four or five who you think would be right to help you. Take some time to see who actively they are marketing their properties currently listed. They probably will work as hard for you.
You can give your home's front door a nice outside lift by removing your old house numbers and replacing them with new metal ones. Choose elegant numbers with shiny gold or sophisticated black numbers to represent your address. Display them in a diagonal or horizontal fashion for a dramatic look.
When selling your home in a difficult market, sometimes accepting a lower offer can be the right way to go. When considering a buyer's offer, look at your budget and figure out what it would cost you to keep the house for another month, two months, or even three. If the offer is fair, accepting it may save you more than keeping it on the market will.
Maximize Your Profit When Selling Real Estate