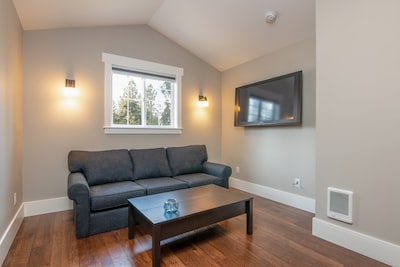 Buying commercial real estate is an excellent venture for anyone looking to make a long-term investment. It can be a complex process, however, and requires careful preparation in order to maximize your chances of success. The following tips and advice can help to ensure that you make the right decisions when you embark on your commercial real estate venture.
Patience is essential when handling a deal with a commercial property. The initial legwork is more involved than that of buying a home. There are more inspections, more work to be done and more paperwork to do. Build this time into your investment plans so that you won't be caught off guard.
It is important to remember that commercial real estate is a much longer process than residential real estate. You should understand this and strive to remain patient, as it could take as long as a year for just one transaction to finish. If you invest in a property that does not meet your needs, you will be adding more time and unneeded stress to your venture.
To maximize your chances of success, consider hiring a professional to manage income properties. While it may be tempting to save money by managing it yourself, the time involved and potential pitfalls of making a mistake with a renter are not worth it. A professional property manager will ensure that tenants are screened, rent is collected and that legal matters are taken care of in a timely manner.
It is important to understand that the real estate market is not like the stock market. An investment in a property is a long-term investment and should not be viewed as a short-term one. Investments in real estate are made with the goal in mind of building equity over time, whereas stock investments are usually made in hopes of a quick turnaround for profit.
When shopping for commercial real estate, enlisting the help of a property broker can save you a great deal of time and money. The broker will do a good bit of the grunt work for you and will be able to broker a better deal for you as they have a better knowledge about the market and more information about it.
When considering investing in commercial properties, always be aware that there are many other properties available. You should never feel pressured into a sale because you feel it is a last-resort. Other properties always go up for sale, so keep away from becoming emotionally involved with your sales.
Hire an architect for your business. A professional architect can help you to create the perfect building to meet your needs. They will also be of assistance in your negotiating and can help you to evaluate potential properties from a practical point of view.
Make sure that you are aware of the potential tax benefits of investing in commercial real estate. Speak with your tax adviser to ensure you understand the implications of purchasing, selling, and owning commercial real estate. You may be able to deduct certain expenses, depreciation benefits, and more.
When investing in commercial real estate, always be aware of your surrounding competitors. You want to know what similar properties are asking for and what kind of offers they are receiving. This will give you a better understanding of what to offer, and what to accept, when negotiating your own deal.
Investing in commercial real estate can be a very beneficial venture. Following the tips and advice outlined above can help to ensure that you make the most out