Smartest Tips to Follow When Trading a Real Estate Property in Miami, Florida
March 03, 2023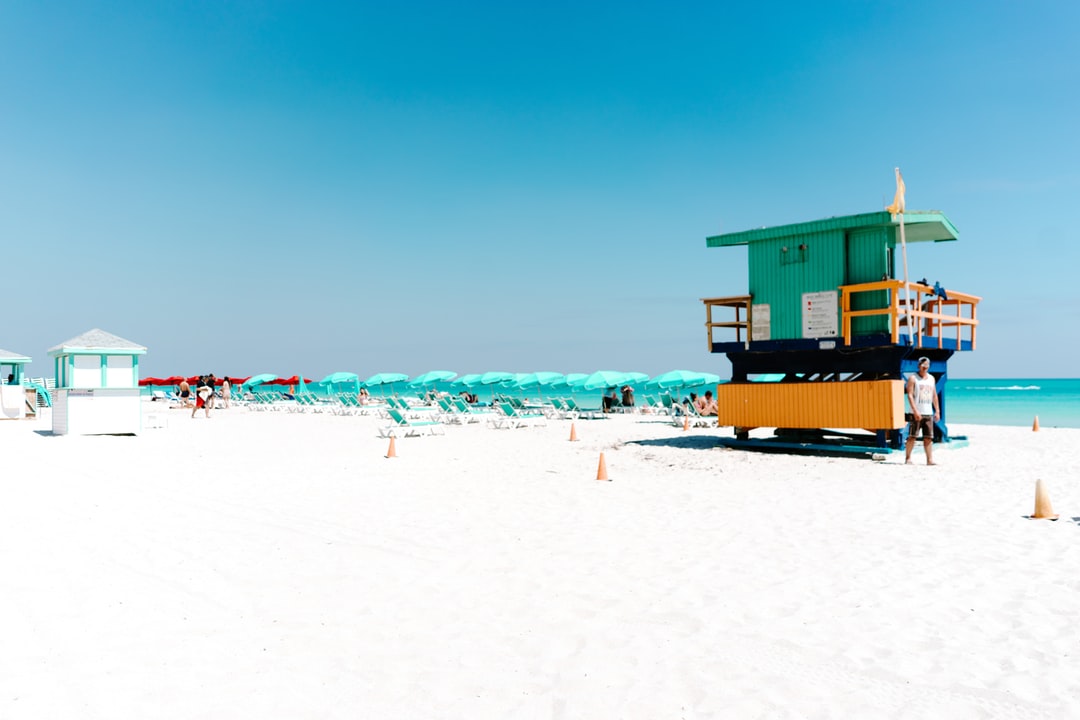 Like any other important thing in life, buying or selling a commercial real estate property in Miami, Florida also requires to follow some smarter tips to make a profitable deal. Unfortunately, many people do it in rush and wrong way with a misconception that they're doing it correctly. If you too are looking to buy or sell a Miami real estate property, it is advisable not to take any misinformed decision. Continuing the discussion, this blog covers some useful tips that you should follow when investing in a house, apartment or a condo in Miami. Take a look.
1. Flip the Exterior of Your House to Make it Look Beautiful –
When planning to sell a house in Miami, Florida, it is advisable to flip the exterior of the house to make it look nice. A cheap front door can divert the attention of the buyer as it may make your house look cheap. If the door or exterior of a house is not in good shape, either paint it or simply just replace it.
2. Approach Differently When Investing in a Real Estate Property –
One important tip to remember when investing in commercial real estate is that you need to approach it in a different way than a residential real estate. Find out a lender that will cater to your particular situation as you need a much higher down payment ratio. Make sure your credits will not suffer in the long run.
3. Take Digital Pictures of the Property before Investing –
Ensure to click the pictures of the property to document any problems, including damaged walls, mold, or chipped fixtures.
4. Include the Money you Spend on Due Diligence into your Budget –
Once your apartment is ready to buy or sell, make sure to inspect the safety and quality standards. The process of due diligence can be costly, especially if these are new apartments and do not pass the process of inspection before.
5. Consult a Trained and Educated Real Estate Broker –
In many cases, it is good to utilize the services of a commercial real estate broker. Real estate brokers are highly experienced and educated. They understand the commercial market, best times to invest or sell and things to consider or to avoid before finalizing the deal. By utilizing the services of a broker, you could also save a lot of time.
6. Buy the Property that Matches your Needs and Interests –
If you already have decided on not doing any repairs, then it is always advisable to buy a property that is in better condition. You can buy a fixer-upper if you are one of those people that can appreciate a good project.
7. Always look for an experienced Brokers Rather Trying New Licensed Ones –
Instead of hiring a newly licensed real estate broker, attorney or a lender and passing them over experienced people, it is advisable to work with those who are already experienced in the field. It will give you more confidence in purchasing commercial real estate.
8. Never Try Your Hand In Real Estate Without Using An Agent –
Although it is possible to trade a real estate property without using an agent, technically it is not recommended. You are not paying an agent for their expertise, but more importantly for their services and network that they offer to you to help you make a profitable deal. With the contacts they have, you can get greater exposure and will be able to considerably buy or sell the property.
9. Always Carry the Legal Real Estate Forms with you, Both for Buying and Selling –
You may easily find real estate forms online for free on many reputable websites. Do your research to make sure the form is a legal document, and take a print out of the forms to take it with you before you leave for the place.
Conclusion
Don't be one of the many people who choose the wrong way to invest in commercial real estate when buying or selling a house, apartment or a condo in Miami, Florida. Make sure you're following wise tips and using all the accurate information to succeed in your commercial real estate dealings.