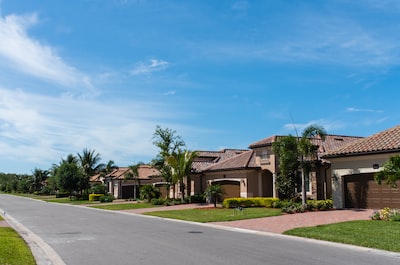 Commercial real estate can be a great boon to your portfolio, both for small-time investors and large investors alike. But the complexities of this market can also be a major pitfall if you don't know what you're doing. Read these tips about commercial real estate to ensure that you're properly informed about the market.
When it comes to purchase contracts, it's important to be aware of the details. A real estate agent can help you maneuver through this part of the process so you can be sure you don't miss any important loopholes that could be costly down the line.
Improving the area around your commercial property can increase its value. Things like removing debris, fixing up buildings that are in disrepair, and making the area generally more attractive can all increase the value of the property. This can also make the area more desirable to potential buyers, which can help you get a better price when you're ready to sell.
Before investing in commercial property, it's a good idea to speak with current tenants and business owners in the area. Ask questions such as if they plan to renew their lease, whether they have a good business clientele, and what the neighborhood is like in general. This will give you a good overview of the potential profits in owning commercial real estate.
When it comes to buying commercial real estate, it's best to buy in bulk. Generally, the more units you purchase, the lower the cost per unit will be. This is a great way to save money and make a smart investment.
When it comes to commercial real estate, it's important to make sure all necessary inspections are completed. These include a foundation inspection and pest inspections. These are typically the responsibility of the seller, but in some cases can be shared between both parties.
Before negotiating a commercial real estate lease, it's important to make sure you have the ability to repair and rebuild the area. This is important because it will give you the ability to do repairs on your own instead of relying on the landlord to do them for you.
When you are selling your commercial property, make sure to hire a real estate agent who is experienced in marketing commercial real estate. An agent who is familiar with the buyers and sellers in this market will be able to give you the best information and help you to make the best decisions.
Advertising your commercial property to both local and non-local audiences is important to ensure you get the best price possible. Many people only think locals will buy their property, but that's a mistake. There are many private investors who would purchase property outside of their local area if the price is right.
Commercial real estate is a complex market that can be a great investment, but it requires a lot of knowledge and careful consideration. By following the tips in this article, you can avoid the common pitfalls and make the most of your investment.