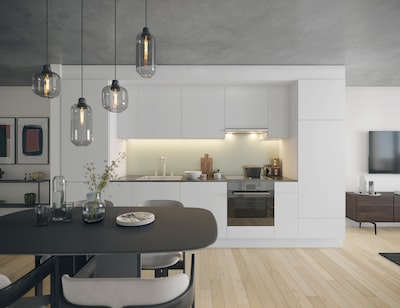 Are you a business owner or future business owner looking for commercial real estate? There are a lot of factors to consider when making your decision. Oakstrand Realty is here to help guide you through the process. Read on for some important tips to consider when searching for the perfect property.
If you are in a roommate situation, it is important to have everything in writing that clearly states what is expected of each person as far as rent and bills are concerned. This will come in handy if someone tries to move out without paying all that they are responsible for.
Before you begin the process of purchasing a commercial real estate property, make sure you find a commercial broker who can help you with your specific needs. Some commercial brokers are not skilled in all commercial real estate areas, which could prevent you from getting what you are specifically looking for.
Make sure to evaluate the neighborhood, as well as how the area will develop. Location is almost always the most important key in finding the right commercial property. Attend open houses and talk to neighborhood home owners who can give you some tips about their neighborhood. An honest answer will always come from people who live there.
Having a business plan with a clear direction is very important in commercial real estate. People will take you more seriously if you have a clear plan in mind. Make sure to include figures, facts and estimates. You want the people who are thinking of investing with you to take you seriously.
When it comes to selling commercial properties, make sure you negotiate. Do not accept the first offer you are given. Be smart and make the right choice. You and your business are worth something and you should wait it out to get the right amount of money for your property.
When you are purchasing commercial real estate, make sure that you use a broker who has a lot of experience in the field. You will want someone who knows what they are doing to maximize your potential of getting the best deal. This will save money and elevate the value of your purchase.
If time is against you in regards to buying commercial property, make sure that you are never forced to make a transaction. Making a bad decision is worse than making no decision at all, as you should only sign on to things that you believe in. This will allow you to get the best bang for your buck.
One of the things that you should do in regards to commercial real estate is to establish a timeline of the results that you want to get. This will give a clear presentation of where you are now and where you need to be. Therefore, you will know when you must expedite things to get a deal done.
When purchasing commercial real estate remember that the transaction takes longer to complete than residential contracts do. The property will need to settle, may need renovating and then sold for profit. Do not enter into the transaction if you are short of time and require a quick return on your investment as this is not likely to occur.
At Oakstrand Realty, we understand that navigating commercial real estate can be a daunting task. We hope that these tips will help you make the best decisions for your business. If you have any questions, don't hesitate to reach out to our experienced team of brokers.