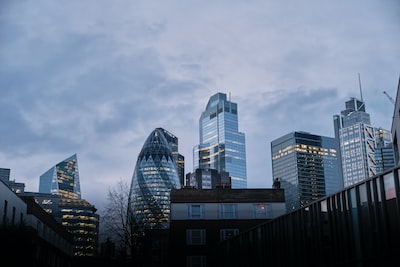 Commercial property is a double-edged sword. Whilst investing in the commercial real estate can be very lucrative, there is always the possibility that some of your investments will decrease in value. Before you make the leap into commercial real estate, it's important to consider all of the important factors that will affect your success. Here are some tips to help you make smart decisions when it comes to commercial real estate.
When it comes to commercial real estate, it's important to remember that it takes longer to sell, renovate and purchase than residential real estate. It's still a great way to make a nice profit, but it's important to keep in mind that the process may take longer.
If you will be including utilities in your tenant's rent, be sure to know the cost of those utilities before setting the rental amount. Don't underestimate the cost of heat in the winter or air conditioning in the summer. Water bills can also vary by area. Having an accurate picture of utilities can keep you from under pricing your property.
When you are ready to make the leap from residential to commercial real estate investing, think outside the box. Apartments and modular home parks are just a few of the many options available in commercial real estate. Other options include commercial office buildings, retail establishments, warehouses, vacant land and industrial parks. Learn more about these options to see if they hold the key to your investment success.
When shopping for commercial real estate, using a property broker can save you a great deal of money and time. A broker will do a good bit of the grunt work for you and will be able to broker a better deal for you as they have a better knowledge about the market and more information about it.
Find out what type of fee your broker charges before entering the agreement with him. They can require fees that include a percentage of the total price that the property sells for or they may charge you a flat fee for services. Knowing this information prior to contract is crucial.
Surround yourself with positivity. Make sure everyone you work with has a positive attitude, from the inspectors, to the sellers and buyers, to yourself. Having a negative attitude can lead you to make poor decisions when it comes to commercial real estate.
When purchasing a piece of commercial real estate, it's important to know what you plan to use the space for. Will it be for a retail outlet, or a service oriented business? Knowing what you are going to use the space for is half the battle when purchasing commercial real estate.
Be sure to include a right to terminate the agreement in so many days written notice with your broker in your written agreement. This way you will be able to terminate the relationship fast if you find that your broker is not doing a good enough job for you.
Do not approach commercial estate as an easy way to make money. It takes money to make money in this industry, not to mention a fair time and work investment too. Even by pouring in all that, you still have a chance of losing money.