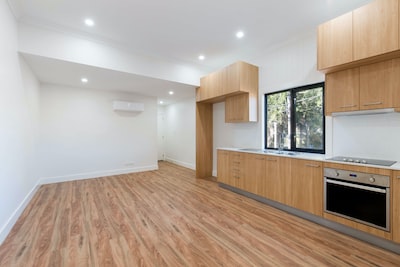 Commercial real estate encompasses apartments, offices, warehouses, garages, shopping centers, malls, and other property used to generate profit. This profit can come from either rental income or capital income. If you're interested in becoming a commercial real estate investor, the following advice can help you get started.
Negotiating is essential, whether you are the buyer or the seller. It's important that your concerns and opinions are heard and recognized by the other parties; make sure to put forth the effort to ensure fair pricing for the commercial property.
If you're advertising your real estate online, you must understand that you have a very short amount of time to catch your visitors' attention. If your content isn't focused, you will instantly lose thousands of potential buyers. Make sure your site is focused if you want to get customers.
When dealing with rental real estate, it's important to get everything in writing. This is essential because this is your property and you want as much on paper to back you up as possible in case there are any issues.
To be successful in real estate, it's important to understand the market. Relators who are successful in one market, such as large-scale commercial properties, may assume that their success will translate to other markets, such as small corporate properties. Doing the research to fully understand any new market that a relator is considering getting involved in is essential to success.
When looking for a real estate agent, do some legwork. Before choosing an agent, take a look around town to see what agents or agencies you see most advertised. How many of the houses they're advertising have sold? This can help you make a choice in picking the most promising agent.
When investing in commercial real estate, you should map out an action plan. You need to keep in mind many factors such as: How many people are paying rent to you? How much money can you afford to invest in your commercial property? How much rental space is left to fill?
If you're using commercial real estate as a rental property, be sure to properly screen your renters. You need to know who you're dealing with. Be sure to use a legal lease and give them strict rules and guidelines. Rental tenants should know their rights and limits, as provided by their landlord or leasing agent.
One of the advantages of using a broker for your real estate purchase is that they will get paid only on the completion of a transaction. This means that they will have your interests in mind, because the better value you get, the more they will be paid.
When negotiating for a piece of land regarding your commercial real estate purchase, you should want to make preliminary proposals to establish the range that you are willing to pay. Opening up the discussions is a strong tactic that shows you know what you want to the potential sellers.
To succeed in commercial real estate, you must understand the different formulas used. Buying a residential property requires certain formulas, but those used in commercial real estate can be very different. Learning the differences can help you to see greater profits and reduced losses on all of your properties.
Unlock the Secrets to Success in Commercial Real Estate